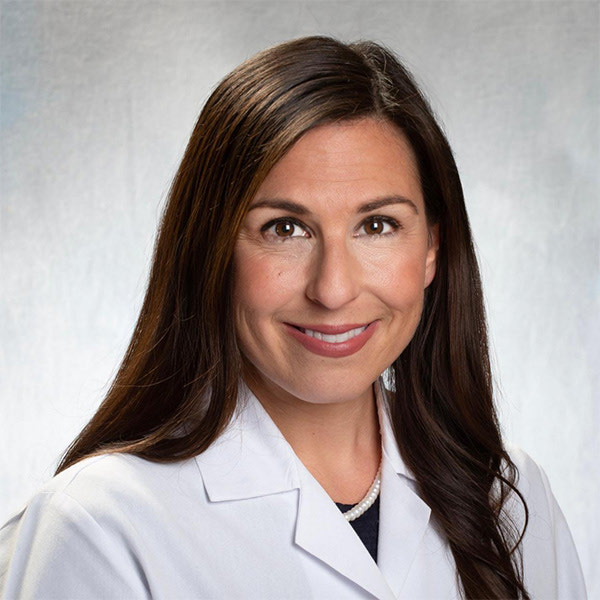 Heather Hirsch, M.D
Heather Hirsch, MD is certified in Internal Medicine and completed advanced fellowship training in Women's Health at the Cleveland Clinic. Her specialty practice includes internal medicine and office gynecology with a focus on menopausal hormone therapy, perimenopause, complex contraception, breast health, sexual dysfunction, and urinary incontinence. Fellowship training included an emphasis on scholarly activity, development of women's health curriculum, clinical research and leadership. Her clinical work and research centers on inequalities or unanswered questions in the field of women's health, specifically in menopause and its role in chronic disease development and in the teaching of women's health at midlife and at menopause. Her Academic work centers on enhancing women's health curriculum for the fellow, resident, and medical student. She serves on the scientific advisory board of the North American Menopause Society (NSAMS) and gives lectures locally, regionally, and national on midlife topics. She currently practice at Brigham and Women's Hospital in Boston MA.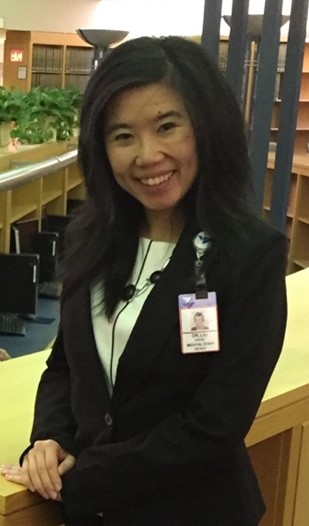 Anne F. Liu, M.D
Anne Liu, MD received her Bachelor of Science Degree in Microbiology, Immunology and Genetics from University of Los Angeles, California and her medical degree from Stanford University School of Medicine. She completed her internship and residency in internal medicine at Yale New Haven Hospital. After finishing residency, Anne stayed at Yale for two years as a clinical instructor and medical lecturer. She was engaged in the Interprofessional Longitudinal Clinical Experience Course in leading medical and nursing students in taking histories, performing physical examinations, and discussing clinical reasoning. At nighttime, Anne worked as a medicine and step-down unit hospitalist admitting patients, running codes, and supervising residents. Anne is currently in her last year of fellowship in Gastroenterology, Hepatology and Advanced Endoscopy at Brigham and Women's Hospital in Massachusetts. For the last two years, she has worked closely with the Health Sciences and Technology (HST) Harvard medical students as both a teaching fellow for their gastrointestinal pathophysiology teaching block (HST 120) and as a preceptor for the Introduction to Clinical Medicine Course (HST 200). After joining PRISE, Anne has been creating a dynamic multidisciplinary curriculum for gastroenterology fellowship with collaborations with the endoscopy, radiology, and pathology experts to provide excellent didactic and case based teaching. On the side, she is also working on several viral hepatitis research projects and aspires to pursue a career to advocate for global and local health disparities.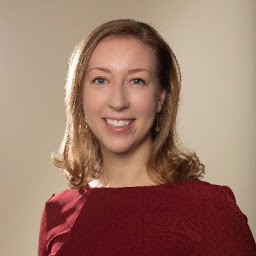 Julia Loewenthal, M.D
Julia Loewenthal, MD is a geriatrician at Brigham and Women's Hospital. She earned her MD from University of Virginia School of Medicine, then completing Internal Medicine residency at Brigham and Women's Hospital and a Geriatric Medicine fellowship in the Harvard Multi-Campus Geriatric Medicine Fellowship Program. Clinically, she leads the geriatric co-management program at the Phyllis Jen Center for Primary Care. Her academic areas of interest include geriatric medical education and mind-body medicine; previous projects include a randomized controlled trial of a yoga-based mind-body intervention for resident physician well-being and a novel peer teaching geriatric education program. She was selected as the BWH Department of Medicine 2021-2022 Clinical Education and Research Scholar. Her PRISE research project is focused on developing an "age friendly" residency program; specifically, she is performing a needs assessment for geriatric medical education in the BWH Internal Medicine residency program.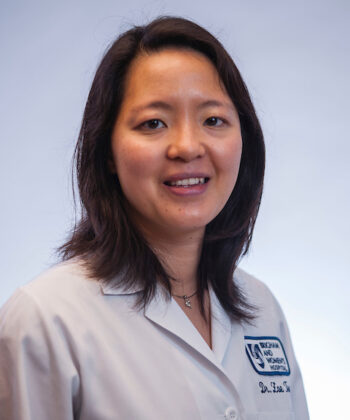 Zoe Tseng M.D
Zoe Tseng MD, FACP is an internist at Brigham and Women's Hospital and Instructor of Medicine at Harvard Medical School. She is a graduate of Boston University School of Medicine and completed primary care residency at Brown Alpert Medical School. She is a proponent of physician advocacy training in medical education. Dr. Tseng has extensive experience in physician advocacy education both locally and nationally from her work developing a resident-led advocacy curriculum at Brown to her leadership of the MA American College of Physicians (ACP) Health and Public Policy Committee. She has been invited to speak about her work and run workshops at national ACP and Society of General Internal Medicine meetings. Locally, she teaches in and advises the DGM Social Justice and Advocacy Curriculum. Her PRISE research project, "Exploring Perspectives of Department of Medicine Residents and Faculty on Physician Advocacy" seeks to advance medical education on physician advocacy by performing a needs assessment that will inform the development of an advocacy curriculum for residents and faculty.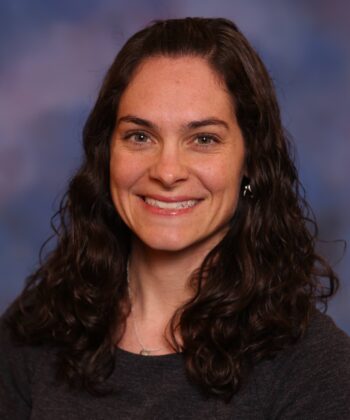 Rachel Blair, M.D
Rachel Blair, MD is an endocrinologist and clinician educator at Brigham and Women's Hospital. She completed internal medicine residency and endocrinology fellowship at Brigham and Women's Hospital. She is currently the associate site director for physical diagnosis and reasoning for first year medical students at BWH. Her PRISE research project is "Through the Lens of Transitions Theory: When Interns Become Residents." focusing on exploring the transition from the role of intern to the role of resident in the internal medicine training program, a transition that can be exciting yet challenging. She also implemented a session on teaching challenges for PGY2 residents during a retreat in Fall 2020. Rachel stated that she really appreciated the mentorship in PRISE particularly related to qualitative methods, as well as having a peer group to learn, strategize, and reflect with throughout the year. She also mentioned that she is grateful for the opportunity to attend the Harvard Macy Program for Health Educators through PRISE.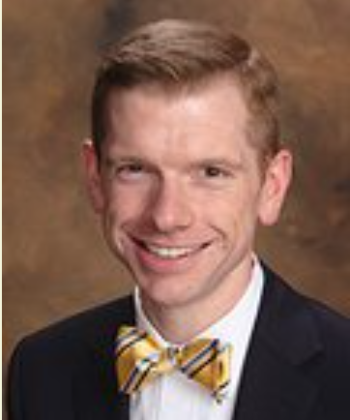 Andrew Lawton, M.D
Andrew Lawton, MD is a palliative care physician and clinician educator at Brigham and Women's Hospital and Dana-Farber Cancer Institute. He serves as Director of Communication Skills Education for the Department of Psychosocial Oncology and Palliative Care at DFCI and as Assistant Program Director for Communication in the BWH Internal Medicine Residency. Dr. Lawton was a member of the 2019-2020 PRISE cohort, and his educational and scholarship efforts focus on communication skills training for learners at all levels. As a PRISE scholar, Dr. Lawton conducted a qualitative study of medical residents' perspectives on leading serious illness conversations, which will inform the design of an enhanced communication skills curriculum within the residency.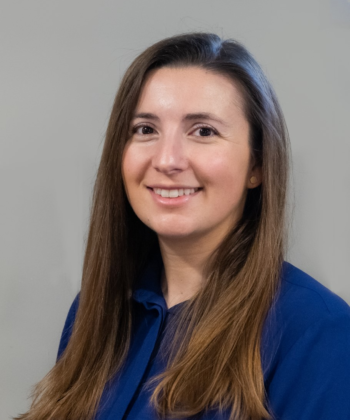 Rebecca Sternschein, M.D
Rebecca Sternschein, MD is a pulmonary and critical care specialist and medical educator at Brigham and Women's Hospital (BWH)and Instructor of Medicine at Harvard Medical School (HMS). She earned her MD from the Albert Einstein College of Medicine in New York, completed Internal Medicine residency at NYU Langone Medical Center in New York, and completed her Fellowship in Pulmonary and Critical Care Medicine at the Harvard Brigham and Women's Hospital (BWH) in Boston, MA. She is a member of the Harvard Academy of Teaching and Learning where she completed a 2-year fellowship in medical education research. Dr. Sternschein's research interests include formative learning experiences in the graduate medical education environment and the role and impact of interprofessional education in GME. Her PRISE research project focused on exploring the professional identity formation of clinical educators in the ICU.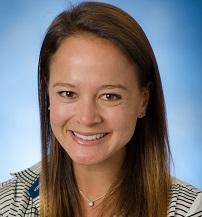 Lindsey Wu, M.D
Lindsey Wu, MD is a general internist hospitalist, currently at Duke University Medical Center. After completing her Internal Medicine residency at the University of California - San Francisco, she joined the Hospital Medicine unit at Brigham and Women's Hospital (BWH). At BWH, Lindsey served as the Director of the Integrated Teaching Unit for three years. In this role, she piloted projects in her primary areas of interest within medical education, point-of-care ultrasound and diagnostic reasoning. By joining PRISE, Dr. Wu was able to learn essential skills in medical education research so that she could launch and study "An Experimental Curriculum for Addressing Diagnostic Uncertainty" for Internal Medicine residents at BWH.